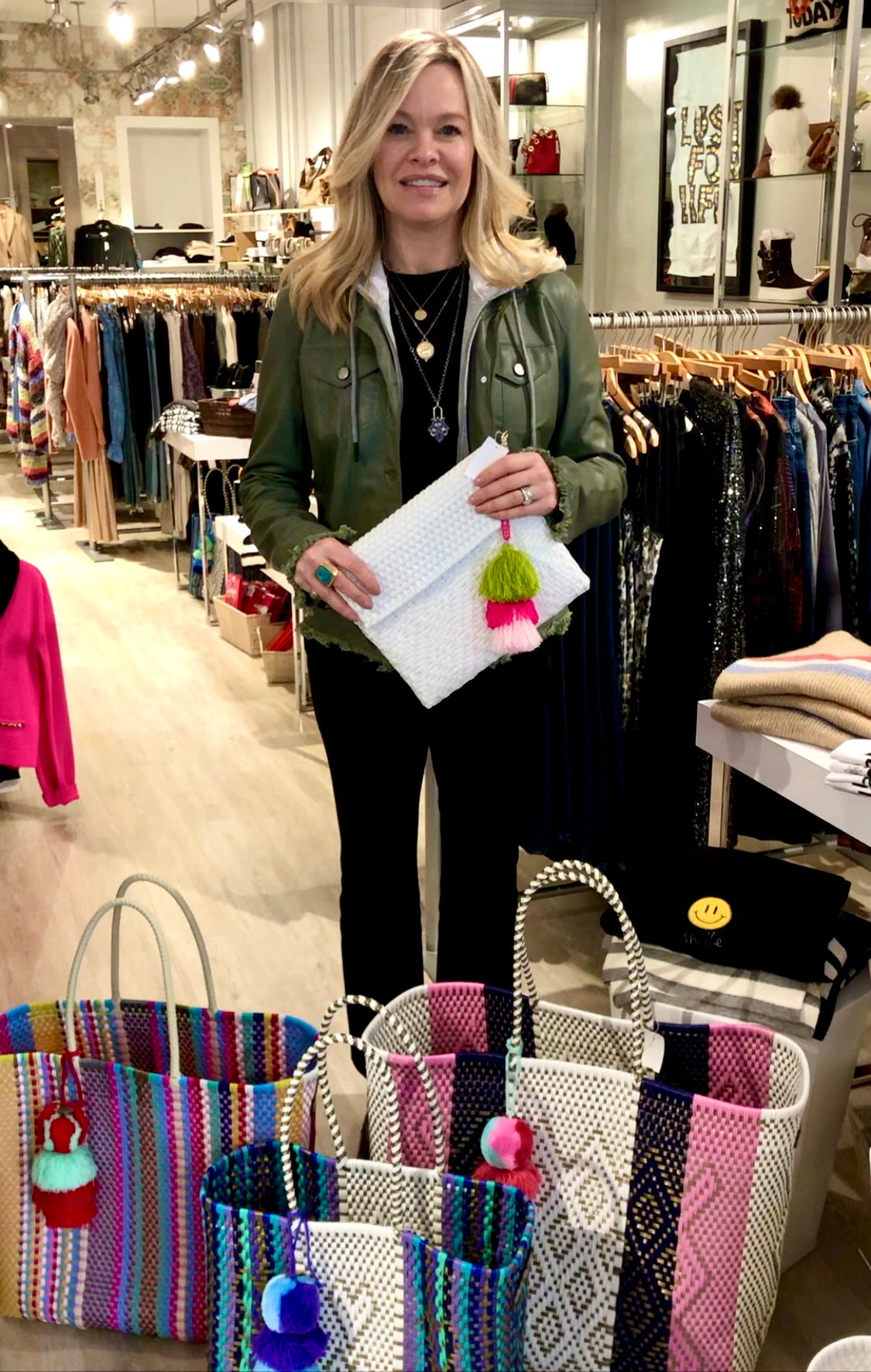 So what's all the fuss about?

This is our number one selling holiday gift!

Why?

These bags come in all shapes and sizes, they are handmade with 100% recyclable plastic and imported by Mexican artisans, they are washable, waterproof, lightweight and roll up to fit in your suitcase..

Yes suitcase!!!!! Who else is dreaming of that beach vacation?!


#supportlocal