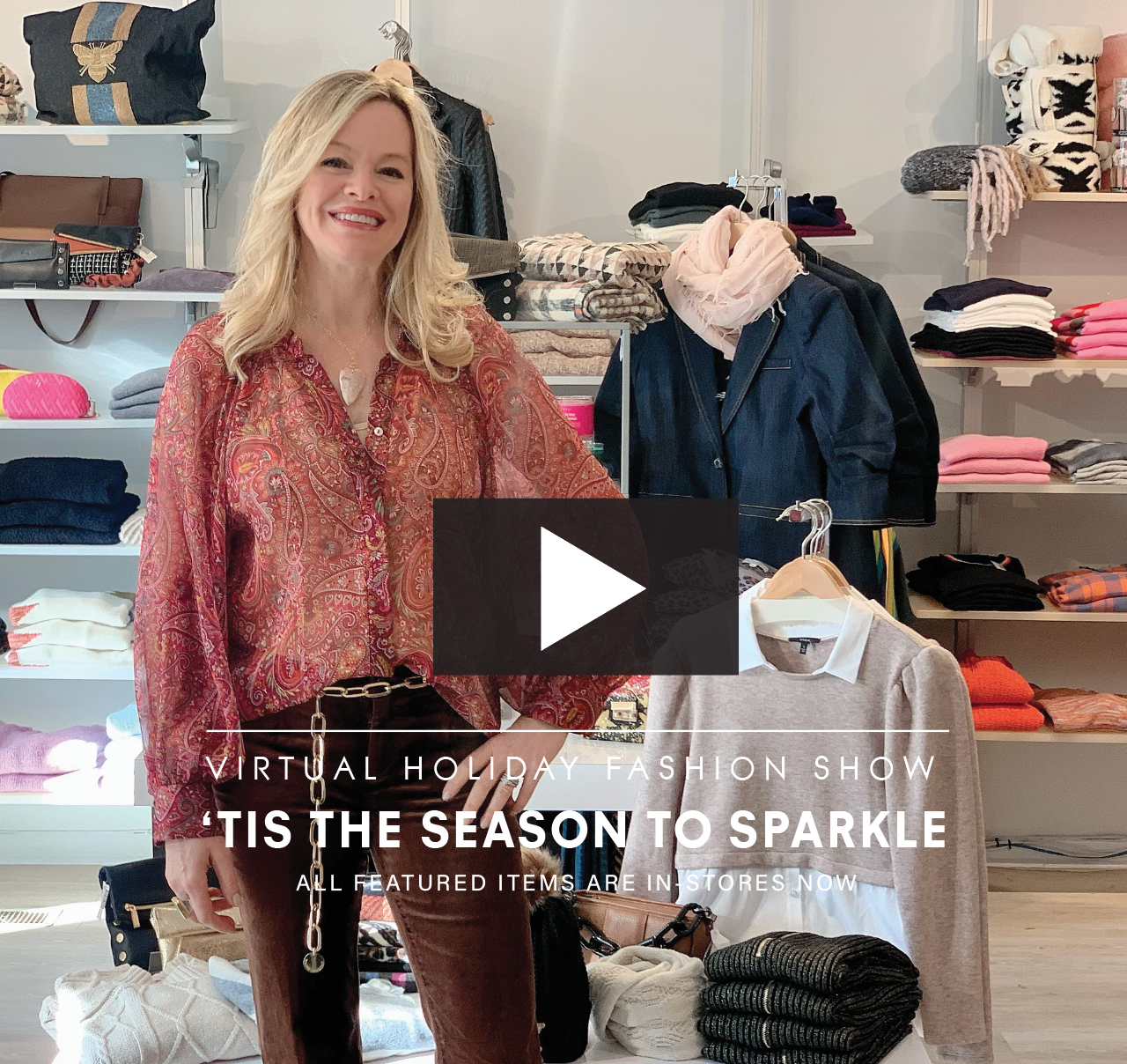 Our Virtual Holiday Fashion Show Is Just A Click Away
You'll never not see Lezli dressed head to toe every single day! She will always represent a trend and this holiday season she is representing the chain belt. Shop it here.
Dara's look is cool and unique always. She went comfy on top and funky on the bottom for her Holiday look! Call her and have her help you look your best this season 973-267-6510.
Vanessa always brings her love for NYC to her looks. Here she is sexy on top but can walk blocks and blocks in her comfy shoe.
Lauren loves to recycle her pieces especially if she splurges. This Paige suede pant can be dressed up or down. Click here
Corrine chose a style steal! Click here to purchase this skirt you will wear all season long.
Janice always dresses up and you'll never not see her sparkling. Not only do her outfits sparkle but so does her personality! Call to make an appointment and have her dress you this holiday season 908-277-3334.