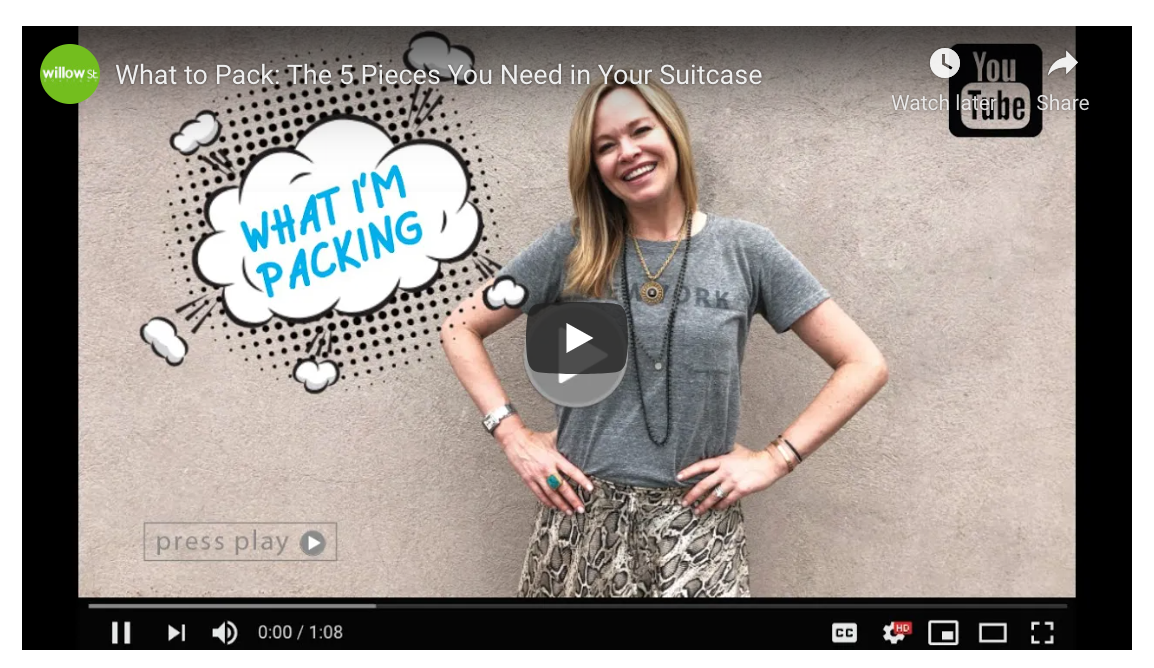 What to Pack | The 5 Essential Pieces
When it comes to what to pack for your next Summer excursion we consulted Lezli who just got back from her trip to Peru. Packing light and packing smart were imperative to what went in her suitcase. Watch this one minute video and see Lezli's top 5 must have packing pieces for all your travels this Summer. Scroll down for some bonus styling tips and pictures from Lezli's trip! Happy travels this Summer and if you need help packing 
#AskAStylist
When it comes to what to pack for your next Summer excursion we consulted Lezli who just got back from her trip to Peru. Packing light and packing smart were imperative to what went in her suitcase. Watch this one minute video and see Lezli's top 5 must have packing pieces for all your travels this Summer. Scroll down for some bonus styling tips and pictures from Lezli's trip! Happy travels this Summer and if you need help packing #AskAStylist
Watch Lezli's 1 minute video on the 5 key pieces you need to pack in your suitcase this Summer.
When it comes to making the most out of your wardrobe our stylists have the tips and tricks you need to mix and match your wardrobe.
1. Roll your items instead of folding them to avoid wrinkles and allow for more room in your suitcase. 2. Bring a pair of statement earrings to add a pop to your floral dress or to funk up
a basic white tee and denim shorts.
3. A graphic tee is a must have for any Summer adventure. Style with cutoff shorts and flip-flops or knot the front a pair with a pencil skirt for a more feminine effect.
4. Leather flip-flops can go from day to night, we happen to love Trove Tkees in nude for their match with anything attitude!
5. A lightweight blazer or denim jacket is an absolute essential when it come to traveling. Style your blazer with a slinky white tank and cutoff shorts, throw on over a flirty dress or pair with a white tee and white jeans for a classic, nautical look.
Photos from Lezli's (owner/buyer Willow St Inc.) most recent trip to Peru.
Did you find these styling tips and tricks helpful? If so, please share our #AskAStylist blog with your friends and family or tag us in your vacay picks with @shopwillowst | #shopwillowst