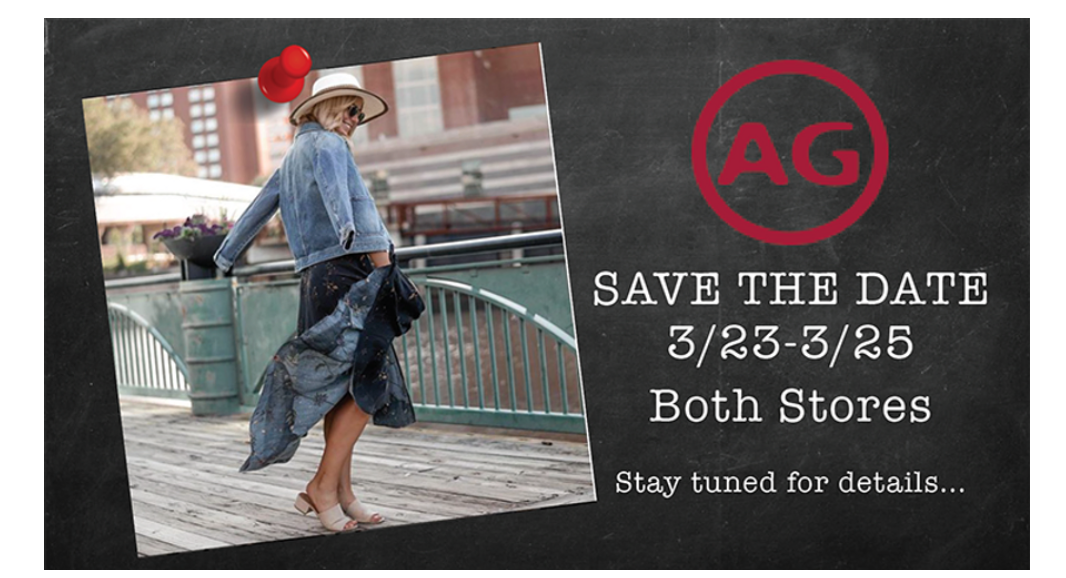 The Event We've Been Waiting For...
Finally! Not only is the Winter over, but the stylists wait all year long for this event! The AG DENIM show will be in both stores March 23, 24 and 25th! The rep from 
#AG
 herself, Jen, will be bringing and talking trends that aren't even in stores yet. We will be packed full, but don't think you can wait 'til Sunday to come check it out. Sizes sell-out fast! Tag us on our 
FACEBOOK
 page what you end up buying! 
#premiumdenim
#agjeans
Finally! Not only is the Winter over, but the stylists wait all year long for this event! The AG DENIM show will be in both stores March 23, 24 and 25th! The rep from #AG herself, Jen, will be bringing and talking trends that aren't even in stores yet. We will be packed full, but don't think you can wait 'til Sunday to come check it out. Sizes sell-out fast! Tag us on our FACEBOOK page what you end up buying! #premiumdenim #agjeans