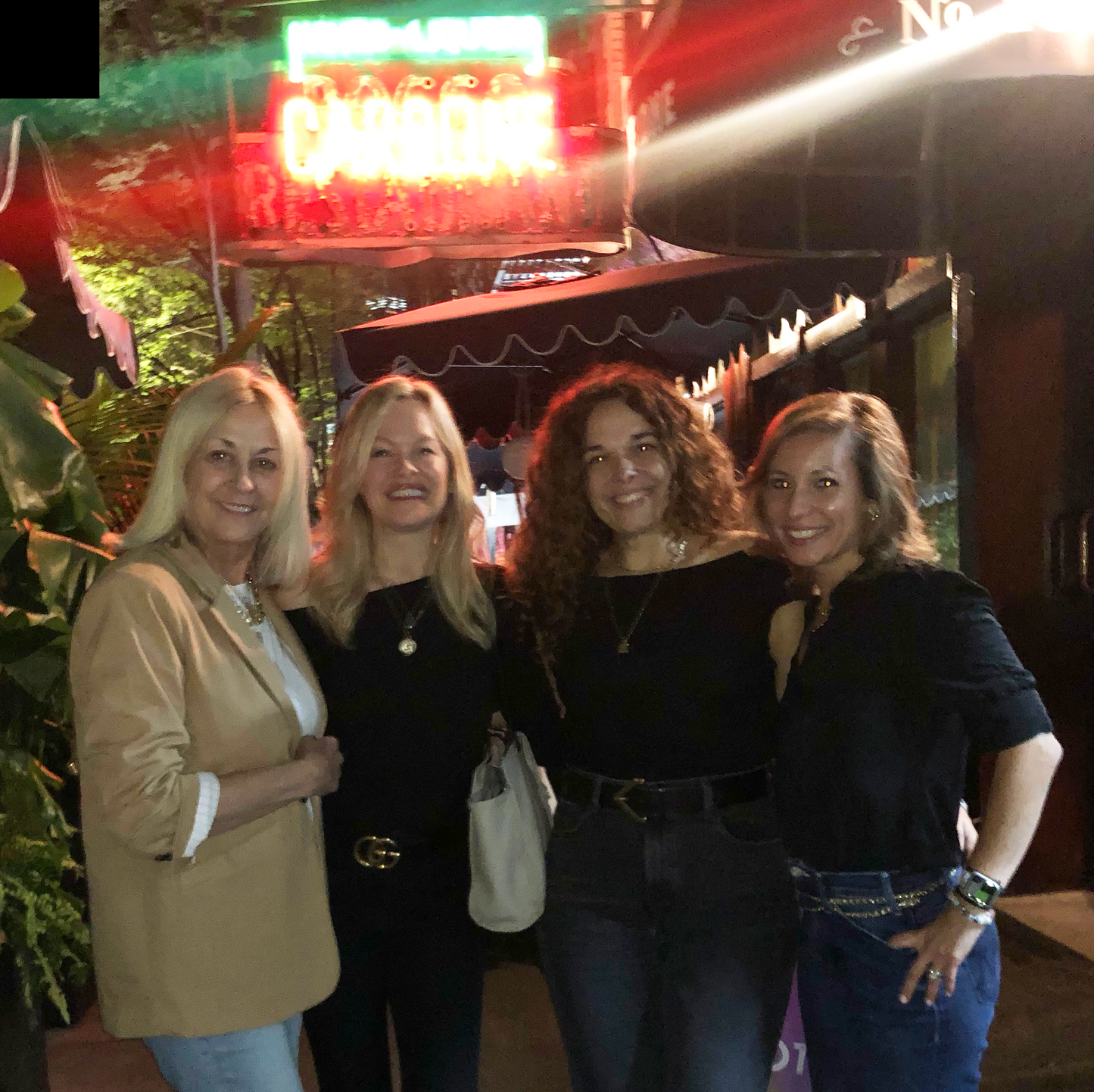 Lezli, her bestie and her buying team walk into fashion week...
...
"The beauty about what I do here and what I'm able to offer you at Willow St., is that I shop the markets in NYC and in LA and they both have completely different takes on fashion and upcoming trends." -Lezli Bradley 
Coterie NYC Sept 2021;
Ramy Brooke and 10 Crosby are showing lots of white and short sweaters. Plus, we're also seeing tons of beautiful dresses for all occasions.  
Sexy, strappy, shoes scream ultimate femininity. 
Loving the new spring colored tees from ATM.
The Willow St. stylists are always making sure our accessories are stacked and up to date with the current trends.
What would fashion week be without yummy eats at Carbone and lots of clinking glasses?!
LA Market October 2021;
Lezli and her best friend Robyn who also owns her own boutique in Denver love to shop the markets together.
"Loving the white on white from Frame. The sailor jean is a must have for Spring".. 
Screaming color! You'll be seeing a ton of pops of color in all leather jackets. 
Spring fling from Misa - long and flowy dresses with a strappy sandal will be a huge trend.
We're jumping for joy over Spring 2022 trends... Think camp fires, road trips and besties.